Looking for a present for a reader or writer (or yourself)? I have a limited number of the three mugs shown below. They are £8 each plus £3 p&p (uk only-royal mail 2nd class). The top three pictures show the front and back of each mug. Choose from the drop down menu opposite to make your selection. I will process each order in 2-3 business days.

If you have any questions or would like a price for upgrading to first class postage, overseas postage or a shipping price for multiple purchases, please email me at bmkeeling@outlook.com.
Welcome! Thanks for popping by...

On 24th August 2017 I set myself up on Etsy (a website selling unique handcrafted items) and opened two little shops, each filled with goodies which I have made and photographed myself. To the right you can see a sample of the wares available at CandelabraFamily which, as the name suggests, sells products designed to make parents and children smile (mainly the parents!).

The bathroom signs came first, inspired by many a day at home with the two boys. Then came the bedroom sign and I think it will be a while before we can take it down again! Hopefully it makes some of you mummies and daddies (and carers and grandparents) laugh. I can't say that they actually work to keep the little ones in check but they look good up on the door...

If you are registered on Etsy, please do pop over and take a look. If you like what you see it would be brilliant if you could help spread the word.

My second shop, CandelabraCrafts, was inspired by my love of all things relating to books. In particular I am drawn to Victorian literature and imagery and I love everything steampunk (as reflected in my work).

These are just a sample of the items available and I've plenty more completed items ready to be uploaded to Etsy and lots of ideas for new stock. I'm thinking tote bags, magnets, dice...

I'm now on PINTEREST as Candelabra and I'll be posting new designs and products from both shops there. I hope to see some of you!

Thanks again for looking,

Bernie

Powered by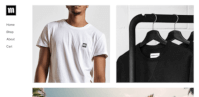 Create your own unique website with customizable templates.