Where to start?

Not at the beginning, that's for sure. It would take way too long. Besides, I spent many years in an office doing serious things and drinking a lot of tea and who wants to hear about that? (Actually I'm hoping a few people as I'm thinking of turning it into a radio comedy-watch this space...)

So I'm going to take the advice of many writers who say you should begin at the furthest point possible, where the action really starts, and run with it from there.

I began writing several years ago, teaching myself from books, magazines and so forth. During that time I have met some amazing and supportive people and I am gradually finding a way forward which does not involve me returning to an office any time soon. I self-published a book two years ago - a collection of eight supernatural stories with the title 'Into Dust and Other Strange Tales'. It is available via Amazon and further information can be found

here

. Since then I have published a series of books with a friend. There are currently four in the series and each is an entertaining look at some of the intriguing characters throughout history who are connected by a particular surname. So far we have compiled books on Browns, Smiths, Williamses and Joneses. Find the links above.

Baby Sam joined the family in February 2016 so I've had much less time this past year or so to move forward with my novel and even my second collection of short stories has suffered but I intend to get on track with that. I have also discovered a new hobby - crafting! With the sleepless nights and demands of two small children it can be difficult to find decent slots of time to write but I do find the odd ten minutes to half an hour here and there. So instead of firing up the laptop only to find that one of the kids needs me before I have even logged on I have been setting up crafting projects on the kitchen island and dipping in and out of them over the course of the day. And I love it! I love it so much that I have decided to keep it going alongside my writing and hope to start selling a few things on this website and on Etsy. Drawing and art was one of my first loves and it has been incredibly rewarding to return to it. You can see my creations by visiting my Etsy shops

CandelabraCrafts.Etsy.com

and

CandelabraFamily.Etsy.com

and there are galleries on the

Candelabra

page of this website.

I've ventured on to Pinterest under

Candelabra

and I'm trying out Instagram and Facebook pages. It's a lot to get my head around. Please do visit the shops if you get a chance. Driving traffic there is haaaard!!

I need to decide whether to incorporate my new business venture into my

blog

. My current thinking is to continue to focus on books and writing but to drop in the occasional post about the new business. I'd also like to include more author interviews so I'll work on that and no doubt this second round of self-publishing will throw up some new material as I discover what has changed in the past two years and also deal with the challenges of including images within a book for the first time.

As I write this it strikes me how much my life has changed over the past few years. Whilst I have put a lot of hard work into it, I couldn't manage without the people who support me. Thank you.

Bernie x

---

Subscribe for Blog updates via email:

Wonder Writers can help you defeat those villainous bad writing habits for good:
Powered by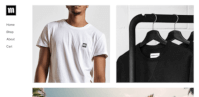 Create your own unique website with customizable templates.